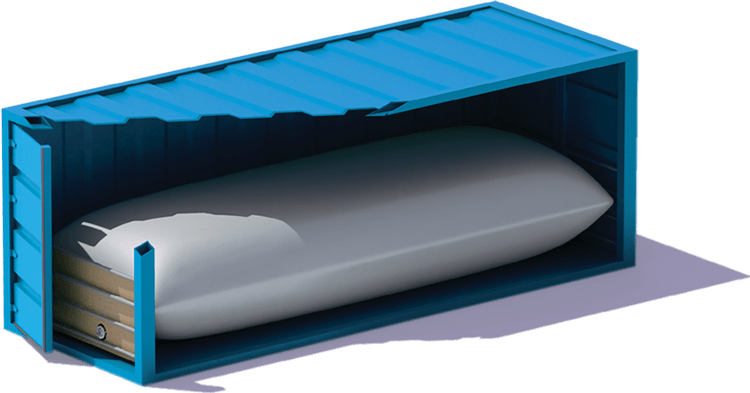 Access to new markets with a cost-efficient, flexible and safe technology
---
A flexitank is a bag made of PE, designed to fit inside a 20ft container and used for the transportation of non-hazardous bulk liquid products. A flexitank can be used for storage, either temporary or even as an alternative to a permanent storage tank.
Flexitanks have been used worldwide for many years; however, there has been an unprecedented growth in usage since 2000.
Shamrock was one of the pioneers in arranging base oil shipments by flexitank and offering new logistics solutions to our partners.
Now you do not need to limit yourself to your local distributors' offers
Sending your product anywhere in the world (even landlocked countries) is almost as easy as by regular mail
Forget about delays, demurrage, and third-party storage costs
Receiving your product from anywhere in the world is almost as easy as by regular mail
BENEFITS
A more economical process:
Total cost reduction and higher profit margin
No demurrage / hidden costs
Market price fluctuation hedge
Cash flow optimization
Safety & risks management
Safe technology
No risks of contamination
Minimizing quantity loss
Clean & environmentally friendly, recyclable
Accessibility to New Markets
Prompt "door to door" delivery
Supply to customers all over the globe
Global Sourcing
Easy access to remote destinations
Click here to make a service enquiry
If you would prefer to discuss your requirements in person, please call +357 25 875 202