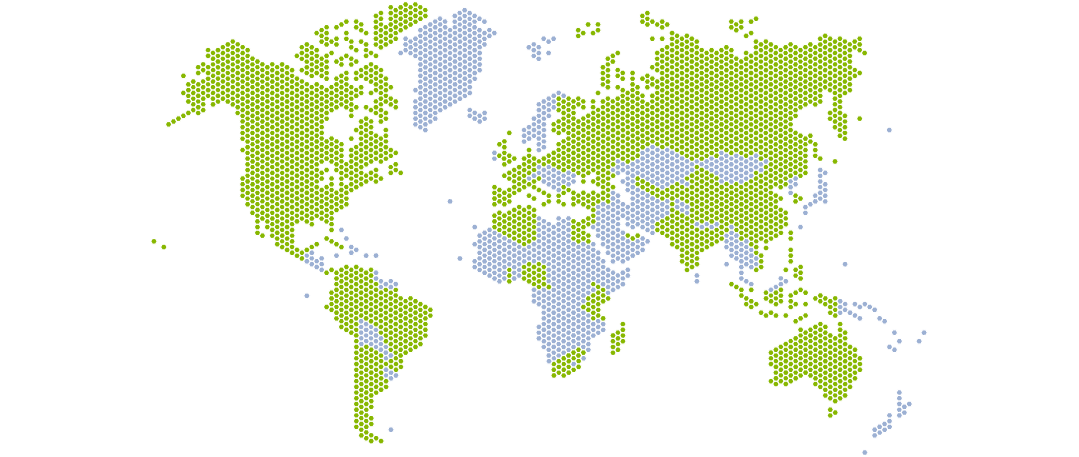 Distributing from refineries in more than 25 countries. Supplying to customers in more than 45
Shamrock Shipping and Trading is a supply and distribution partner of choice for a vast range of companies from SMEs to multinational industry leaders. Shamrock is an independent supplier and distributor of Group I, Group II and III base oils, pale oils and other petrochemical products with an extensive product portfolio and services that add great value to your business such as supply, sourcing, distribution, supply chain management and financing services.
We manage supply chains distributing products from leading refineries in more than 25 countries and supply customers in more than 45 countries.
Supply
Shamrock focuses on partnering with prestigious refineries and producers that share our values. We place high importance on further strengthening and developing relationships with our supply partners by offering market penetration and intelligence. In addition, suppliers can benefit from the proven Shamrock business model of expanding into multiple countries and regions. Shamrock is highly experienced in providing a comprehensive range of value added services adopting a flexible and cost-effective approach.
Because of our expertise, we have a thorough understanding of local markets and customer requirements. This enables us to react and adapt quickly to industry changes.
BENEFITS
Partner with a leading international trading company with a proven business model:
Sustainable and competitive business
End-to-end supply chain management
Less operational costs
Local market knowledge with global expertise
Accessibility to new markets
Distribution

As a manufacturer, you are aware of how challenging it can be to create the most responsive and competitive supply chain. With customers demanding more from you than ever before, you need to create a cost-effective supply chain that will result in the best customer service. In cooperation with Shamrock, producers, refineries and manufacturers can concentrate on their core business and competencies and outsource the distribution and sourcing of their products to industry leaders while avoiding logistical issues and many of the trade-related risks.
Click here to make a Supply and Distribution enquiry
If you would prefer to discuss your requirements in person, please call +357 25 256 115