Shamrock features in the latest edition of Lubezine Magazine, a leading publication in the African lubricants market. The article is an interview with Céline Boutier, Director at Shamrock.
Shamrock has been involved in the trading, shipping and distribution of Petroleum Products over the past 15 years. The globally recognized company has presence in 15 African countries among them South Africa, Ghana, Nigeria, Kenya and Egypt. Known for a wide range of products and services aimed at meeting the base oil needs of specialty blending plants, Shamrock is looking to further maximize on Africa's potential. Kanyingi Kuria caught up with CÉLINE BOUTIER, Managing Director at Shamrock who shared industry insights as informed by her massive experience which runs for over a decade; as well as Shamrock's experience, presence and outlook for Africa.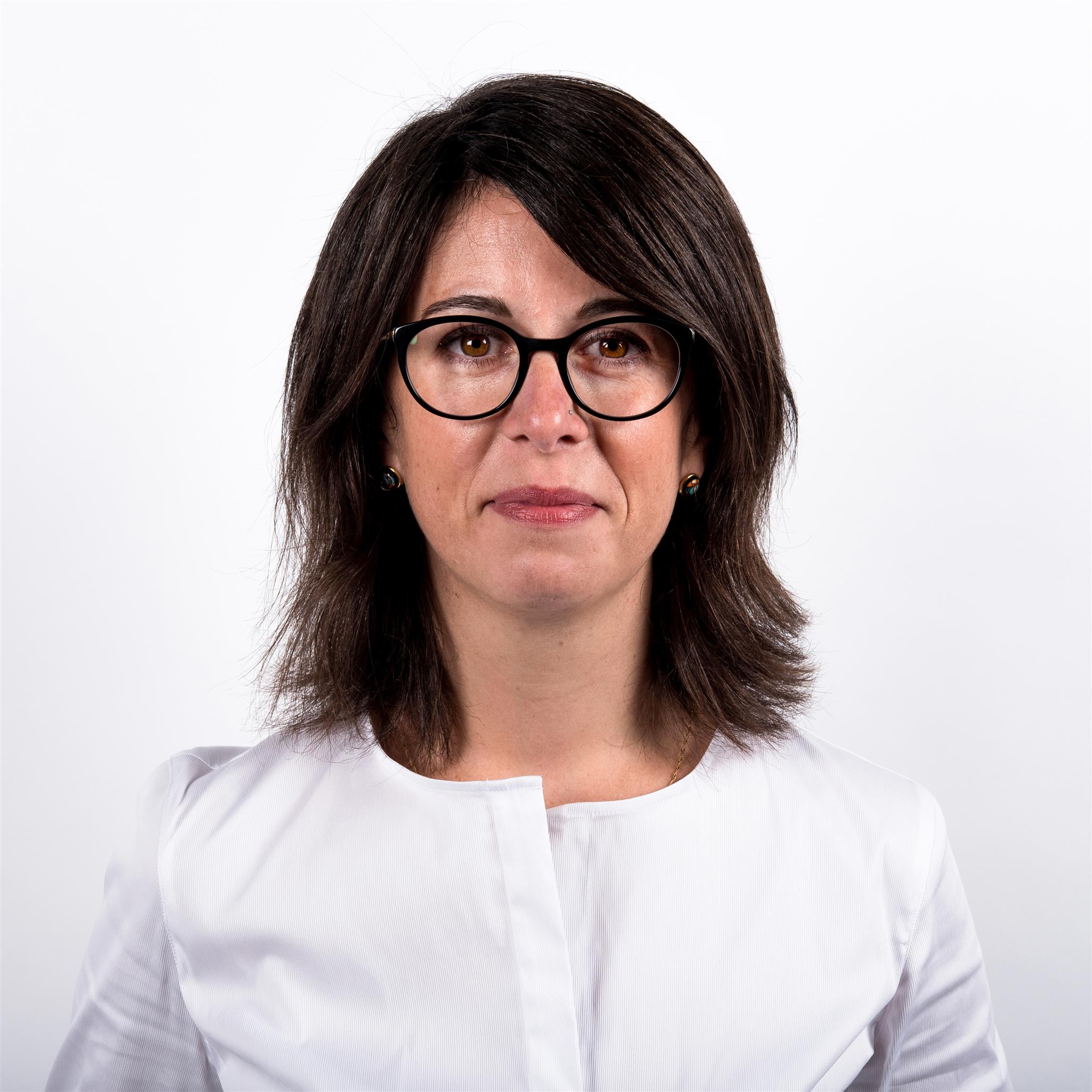 1. What led you into joining the lubricants industry?
My background is in international trade and business. I started at Shamrock as Financial Manager and I was mainly involved in supply and distribution of base oils from CIS to Europe.
Back then we were a team of 3. Small, but with a grand vision. Today (more than a decade later), we've grown to become a truly global company and a one-stop-shop for the lubricants market. I personally don't have a technical background, but it's my business skills that suppliers and customers seek.
2. What does your work entail and how has your experience been, working in the global lubricants industry as a whole?
My work is very much focused on building long-lasting and sustainable relationships with suppliers and ensuring we're giving our customers the best products at the best value, with logistics and financing as a standard, wherever in the world they are. Working on such a global level, however, has taught me that you cannot duplicate your methods.
Each customer and each market is different and they require a very bespoke solution. It's exciting news for the Shamrock team because we're very much a global team.
We each possess intricate knowledge of our local markets, and of course it helps that between us, we speak 12 languages!
3. What is one key thing you have learnt in your time as a professional in the lubricants industry?
What can I say? It's an amazing industry with amazing people. What I personally love is that it's a fairly small world but very dynamic.
The lubricants industry is evolving very fast with new regulations, new players, new demands. In order to succeed, you need to keep abreast of changes and adapt quickly. This is something Shamrock has been very good at.
4. Shamrock has been operational for over a decade and is now a significant player in the industry. What do you think has contributed to this growing success?
It's again about the ability to adapt quickly to the changing landscape. Shamrock has almost become as dynamic as the market because we have always managed to stay ahead of the curve.
And of course, our services. We are not simply a distributer of base oils; we can also manage the complete supply chain, from planning to operations and develop cost-effective supply chain models.
We organize the transportation of liquid cargo and offer timely and safe delivery, ensuring that our customers' business runs smoothly and without interruption. These factors will always remain the priority for our dedicated and professional team. Overall, our mission is to connect refineries/ producers with blenders/manufacturers in a more direct and transparent way.
5. How competitive would you rate the global lubricants industry and what does it take for a base oil and additives company to find its footing in such an environment?
The global lubricant industry is increasingly competitive. We see many new brands and new plants popping up and so existing marketing players need to find ways to remain relevant in their space. How? Through creative branding, clever costing, strategic market expansion, flexibility and, of course, networking.
6. How do you serve the African market?
We have a very good understanding of the African market – its financial and political instabilities, its logistical constraints and the risks of trade and investment. Our company has been supplying African blenders for more than 10 years and in 15 countries.
Dealing with local customers on a daily basis, at Shamrock we understand not only the potential and power of the market, but also the vulnerability of local business.
With this knowledge and experience we provide bespoke logistics, supply chain management and the most favourable financing options at any stage of the trading process. In-depth market intelligence and excellent service come as standard.
7. Over the last years, there have been many innovations in the lubricants industry. How do you ensure that Shamrock itself and the subsequent African clients especially those that are prime for growth in the sector keep up with these global trends?
It is the job of all Shamrock employees to stay up to date with the latest trends, whether it's by attending conferences, following the industry news or, more importantly, by continuously talking to our partners and customers to develop a deep understanding of their needs.
We use this information to provide our own market intelligence. We provide local market knowledge with global expertise.
8.You have been in the industry long enough to be an expert. There are challenges facing the lube industry, what's that one challenge that continues to clobber the industry and what can be done to address it?
In Africa, there are two major challenges: logistical and financial. In logistical terms, rail and port infrastructure desperately needs upgrading. Landlocked countries require efficient transport links with ports, which at the moment do not exist.
Coastal countries with ports find that they mostly operate at full capacity and experience costly delays due to poor handling, administrative processes and slow clearance.
With regards to financial constraints, in some countries there is a ban on making prepayments, as payments can only be done along with import declaration and related shipping documents.
Most imports are completed through Letters of Credit and blenders rely on local banks with whom they are negotiating credit lines for importation.
African banks also face numerous restrictions in meeting the demand for trade finance, in particular with limited US dollar availability, regulation compliance, and the inability to assess the credit-worthiness of potential borrowers. As we see it, currently Africa faces a funding gap of about $120 billion in trade finance.
Since lubricants blenders mainly rely on the import of base oils and finished lubricants, this is a huge problem. But of course, every problem has a solution and the reason Shamrock has grown to where it is now, is because our customers trust us to help them adapt and compete.
From arranging door-to-door flexitank deliveries, allowing for small volumes and better cashflow optimization, to offering financing solutions at any stage of the supply chain, we really are in the best position to help our customers overcome the challenges faced.
9. What are some of the least explored and untapped opportunities in the African lubricants market?
For me it's not only about exploiting untapped opportunities, but also about finding innovative ways of overcoming existing challenges – like the logistical and financial ones I outlined briefly above.
Customers are suffering because of a lack of infrastructure. That's a fact. There are a number of lubricant blenders located inland and with limited refining capabilities and relying heavily on imports. That's also a fact.
Consequently, one way of overcoming these challenges is the flexitank technology. Flexitanks are a unique, modern, and cost-effective way of delivering liquid goods easier and faster.
Because they're a multimodal form of transportation, they allow for door-to-door delivery, even to landlocked countries and difficult-to-reach destinations.
That means importers can get around the logistical constraints that still plague the continent.
But also, it means they can source the product from virtually anywhere in the world.
Finally, financing solutions are also offered to customers importing by flexitank resulting in real cash benefits, better cash flow and currency fluctuations monitoring. Ultimately, I don't believe we have to always seek out the new, especially when there is so much innovation that can be done to overcome old challenges.
10. What is your future outlook for Shamrock in Africa?
Of course I want to maintain Shamrock's reputation as a key partner for African lubricant blenders and continue seeing the company expand and flourish in the market. However, it's very important to me to do this in a sustainable way. Shamrock will continue to uphold the high standards and ethics that will support Africa's growth towards becoming a more developed, trusted and regulated lubricant market player.
As I already mentioned, Africa's potential is huge, and we want to be part of its bright future.