Relationships are at the core of who we are

The culture and character of shamrock is shaped by our core values which serve as the foundation to how we perform.
We are committed to excellence in our service to you, our products and results. Our integrity is reflected in the transparency that lays within all our business relationships.
With over 15 years in business, our exceptional market intelligence, reliability, flexibility and sustainability along with our comprehensive portfolio of products and end-to-end solutions sustain competitiveness while effectively maintaining prosperous long term relationships.
We connect refineries/producers with blenders/manufacturers in a direct and transparent manner, and as your one stop shop in the petrochemical industry, our promise is to always efficiently deliver on your changing requirements through utilising the most appropriate logistics and financing solutions.
By having Shamrock Shipping and Trading as your global partner, you can place every confidence in the fact that our team will do their utmost to ensure ease of operations and that our collaboration has a future abundant in growth.
Exceptional market intelligence, expertise and solutions at your fingertips.
Shamrock Shipping and Trading builds enduring relationships with suppliers, seeking to simplify supplier business operations by facilitating and coordinating for them the marketing, supply chain, sales and financial activities. Shamrock provides access to the global lubricant market combined with market intelligence and market expertise.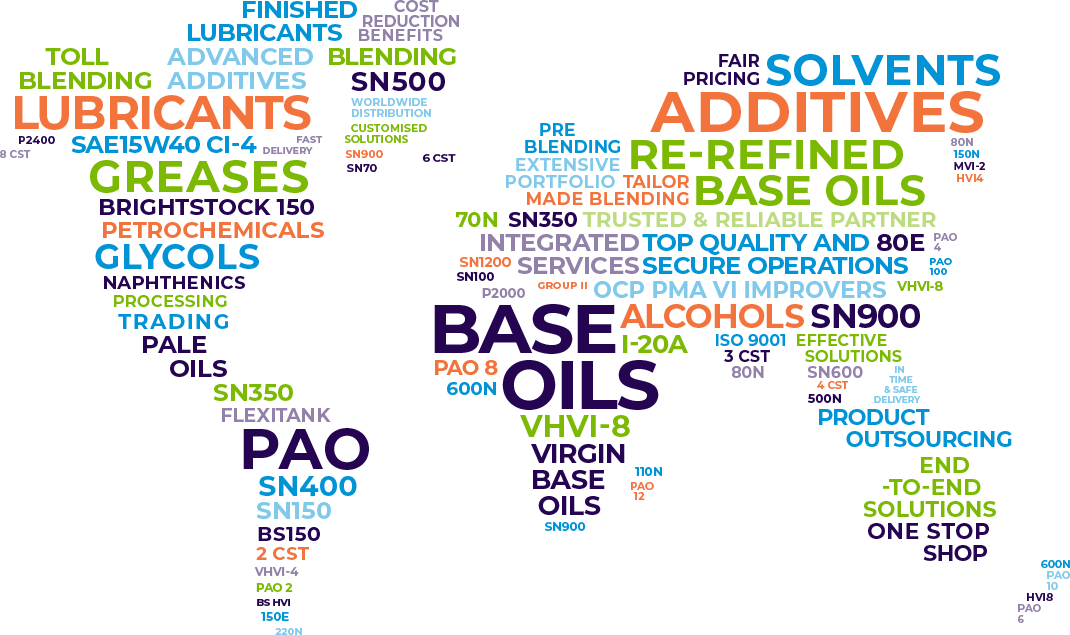 Financing options at any stage
of the supply chain.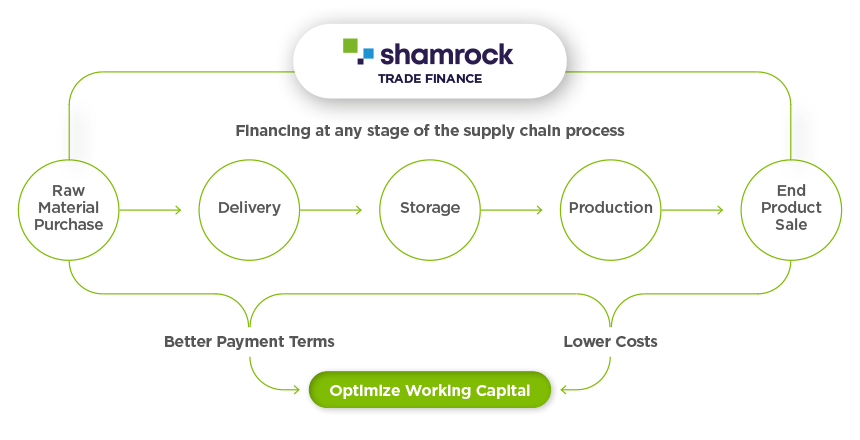 As a result of an unstable global economic climate and the severely adverse lending from local banks and other financial institutions, companies face a low availability of financing options. More than ever, companies are seeking working capital to keep transactions going, funds to invest in new projects, or simply money invested in the expansion of current business in the form of trade finance, i.e. financing of trading activities. Shamrock Shipping and Trading financial services empower our clients.
Don't limit yourself to financial services available locally.

There are many more financing options than you think.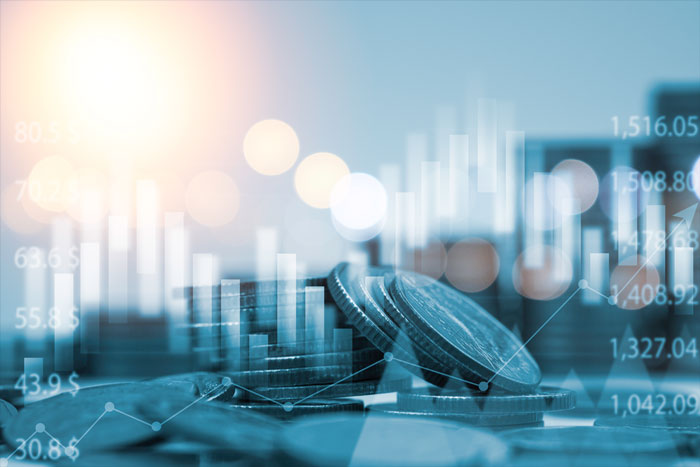 Bespoke supply chain solutions to meet all your needs.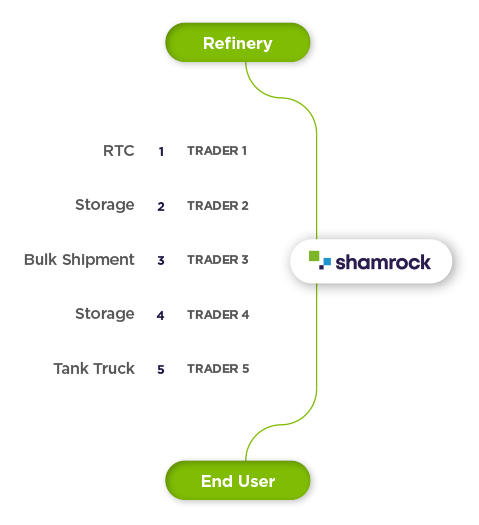 Our worldwide shipping and logistic operations make an important contribution to Shamrock Shipping and Trading's diversified business concept, enhancing the efficiency of our trading operations and adding value to all our products and services.
With our extensive experience in operations and logistics, our experts can customize distinctive supply chain solutions to your specific business needs.
We can manage the complete supply chain, from planning to operations and develop cost-effective supply chain models.
At Shamrock, we can organise the transportation of liquid cargo by using multiple modes of transportation i.e. rail, ship and truck (intermodal). We are also the leader in base oils deliveries by flexitank.
We offer timely and safe delivery, ensuring that our customers' business runs smoothly and without interruption. These factors will always remain the priority for our dedicated and professional team.