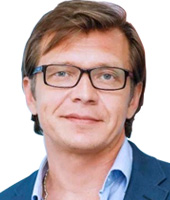 Sergey Galin
Managing Director
Sergey Galin founded Shamrock in 2006. He has over 25 years' experience in international petrochemical trade and finance and a demonstrated history of working in the logistics and supply chain industry.
Sergey is skilled in negotiation, business planning, international business, business development, and entrepreneurship.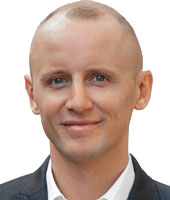 Jean-Baptiste Belloy
Commercial Director
Jean-Baptiste Belloy is Commercial Director at Shamrock. He joined the team in 2011 as a Sales and Marketing Trainee. After completing the 6-month traineeship, he stayed and developed with the company to his current position. He is now responsible for sourcing and sales, ensuring only the best products from around the globe are sourced and excellent customer service permeates every stage of Shamrock's transactions.
Jean-Baptiste holds a Masters in Foreign Languages applied to Business.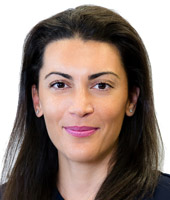 Christina Tsolou
Operations DIRECTOR
Christina Tsolou is Operations Director at Shamrock. She joined the team in early 2017 and oversees all current logistics procedures, loadings and deliveries, ensuring the Company's high standards are adhered to.
Christina holds a Masters in International Relations & World Order and has over 15 years' experience in logistics and import-export.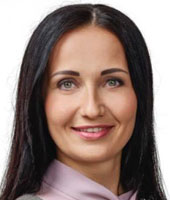 Valerija Birjukova
FINANCE MANAGER
Valerija Birjukova is Trade Finance Manager at Shamrock oils. Valerija joined Shamrock Oils in January 2020, following several years as Head of Trade Finance in a trading company and bank. At Shamrock Oils, Valerija is an integral part of the team, ensuring quality and consistency across all Trade Finance and Treasury procedures and systems. Valerija holds a Master degree in Banking and has over 15 years of finance expertise.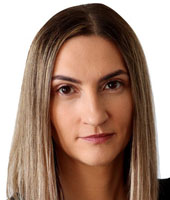 Andreea Manaila
SUPPLY CHAIN manager
Andreea Manaila is Supply Chain Manager at Shamrock Oils. Andreea joined Shamrock Oils in 2018, having strong previous experience in shipping and logistics. Andreea brings expertise in the Container business, helping to arrange best possible routes and convenient shipping conditions for our customers. Andreea holds a Masters in Sociology of Consumption & Marketing and, since 2013, is involved in road and sea logistics.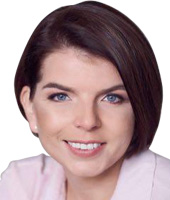 Julia Stavrou
Strategy & Performance
Julia Stavrou is responsible for the Strategic Performance at Shamrock. She rejoined the team in 2021, having a pivotal role in boosting Shamrock as a productive, engaged, and performance-focused organization, which is positioned to embrace its challenges and opportunities.
Change and organizational performance are on Julia's daily agenda, and she is at the heart of Shamrock's transformation into an even more progressive, proactive, innovative, and digital company.
Julia holds a Bachelor's degree in Information Systems in Management, a Master's in Business Administration, Postgraduate Diploma in Organizational Leadership. Julia is a certified High-Performance Team Coach with 15 years' experience in lube industry.