Your global partner in the lubricants industry
Shamrock Shipping and Trading Ltd has been involved in the trading, shipping and distribution of Petroleum Products over the past 15 years.
With a highly experienced and skilled team, our company has developed over the years as a reputable and recognized name in the base oils and lubricants industry. Known for a high level of service and knowledge, we aim to maintain, above all, a trustful cooperation with all our partners.
Today, Shamrock is the global leader in base oil supply and distribution by flexitank and the 'one stop shop' in the lubricants industry, offering a full range of products and integrated services to meet all the base oil and specialty blending needs of our clients. Our clients benefit from consistent supply options from the most reliable refineries worldwide and the most favourable logistics and financing terms.
Our goal is to continue achieving the high standards set by our Company, and maintain Shamrock's ever presence as a leading partner in the base oils and lubricants industry.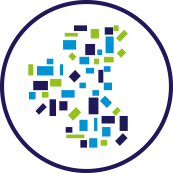 2006
Shamrock established
2014
#23 chemical distributor in Africa/Middle East
#38 in Asia-Pacific
#39 in Latin America
#95 in Europe
In 'Top 100 Chemical
Distributors' worldwide
by ICIS Chemical Business magazine
2016
Shamrock celebrates its 10-year anniversary and is recognized as global base oils trader and distributor
2017
While keeping eyes on the market and adapting to external changes, we are continuously improving our services to meet the high expectations of our partners, including launching a brand-new website
2018
Shamrock reinforces presence in Latin America and reaches customers in
more than 45 countries
globally