Bespoke supply chain solutions to meet all your needs.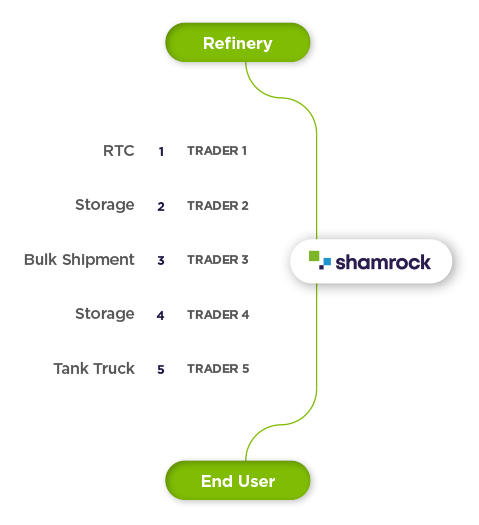 Our worldwide shipping and logistic operations make an important contribution to Shamrock Shipping and Trading's diversified business concept, enhancing the efficiency of our trading operations and adding value to all our products and services.
With our extensive experience in operations and logistics, our experts can customize distinctive supply chain solutions to your specific business needs.
We can manage the complete supply chain, from planning to operations and develop cost-effective supply chain models.
At Shamrock, we can organise the transportation of liquid cargo by using multiple modes of transportation i.e. rail, ship and truck (intermodal). We are also the leader in base oils deliveries by flexitank.
We offer timely and safe delivery, ensuring that our customers' business runs smoothly and without interruption. These factors will always remain the priority for our dedicated and professional team.