Last week, Shamrock attended the 8th Meet the Market South America International Conference and Trade Show, produced and delivered by LUBES EM FOCO in collaboration with ICIS in Rio De Janeiro, Brazil. Miguel Fernandes, representing Shamrock, was present to meet in person with existing customers, get to know the Brazil market as well as explore new business opportunities.
The event saw more than 250 delegates attend from all over the world, ranging from, among many others, executives to engineers, sales persons, government officials and company directors. It was a great opportunity for Shamrock to boost its business network and reputation in the international market.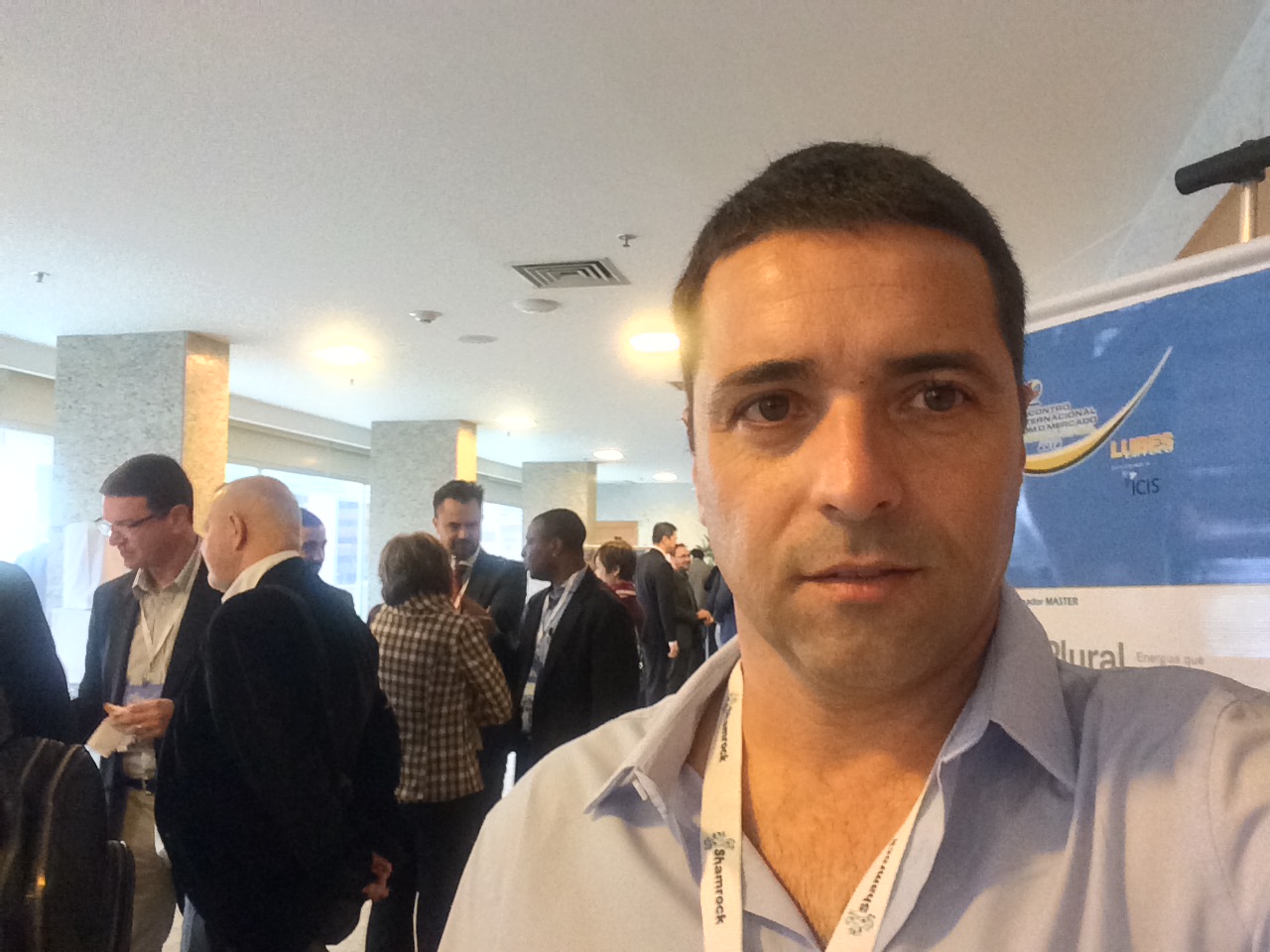 Many topics were discussed from an analysis of the Brazilian economy and lubricant market to forecasting upcoming trends both globally and locally. There was also a focus on changing ecological standards. Due to greater environmental concerns and demands from customers, the base oil industry in Brazil is turning towards higher quality lubricants in order to reduce pollution. The market is seeing a trend for increasing demand for Group II, II+ and Group III.
At Shamrock, we are monitoring the trends and are here to make the transition as smooth as possible for our partners. Regardless of the situation, we are always able to source the right products for our customers' requirements at the best value, providing the most favourable logistics and financing terms along the way.
Brazil is the biggest consumer of base oils in LATAM, but there exist a number of financial constraints. Some solutions were discussed at the Conference and at Shamrock, we believe the flexitank is a promising one, as it allows for smaller quantities to be bought and is a more cost-effective solution. As a pioneer in base oil deliveries by flexitank, Shamrock is uniquely placed to offer this safe and flexible technology, that can not only optimize the supply chain, but also offer greater market accessibility.
Whatever the shifts in market trends, our goal is to always stay on top of them and offer our partners the latest market intelligence.
If you would like to know more, contact Miguel at supply@myshamrockgroup.com.