Football is arguably the most popular mass spectator sport in the world and the FIFA World Cup the single most important football tournament. Despite where it's held, it brings together nations and communities from around the world in a celebration of diversity and football artistry. Regardless of whether you are a die-hard fan or casual spectator, the event is a great way to break down cultural barriers.
As a global company, Shamrock recognises the value in different cultures and thrives on being able to work with partners from all over the world. Currently we distribute from refineries in more than 20 countries and supply to customers in more than 40.
We regularly travel to meet our various customers, but in view of the World Cup this year, decided to also hold an event in Moscow, Russia. From Asia, Africa, Latin America and Europe, we had customers join us in the capital for the Portugal vs. Morocco match.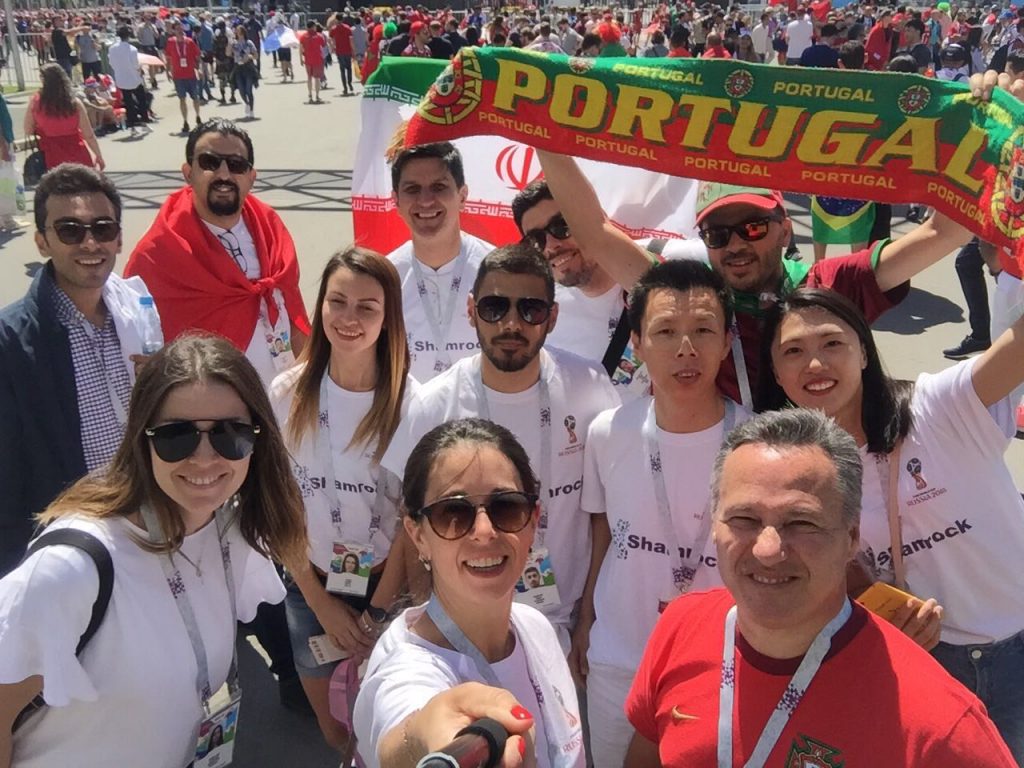 Bruno Silva, Managing Director of Shamrock, who was there said, "This was the first time I was meeting many of Shamrock's customers since stepping into the new role. It was a great chance to not only get better acquainted with their business, but a unique way to get to know them on a personal level and deepen the relationship. Of course, it was fantastic that Portugal won too!".
Overall our Shamrock event was a success and a great opportunity to catch up with our partners. We hope that the spirit of friendliness and come-togetherness continues after the tournament is over.