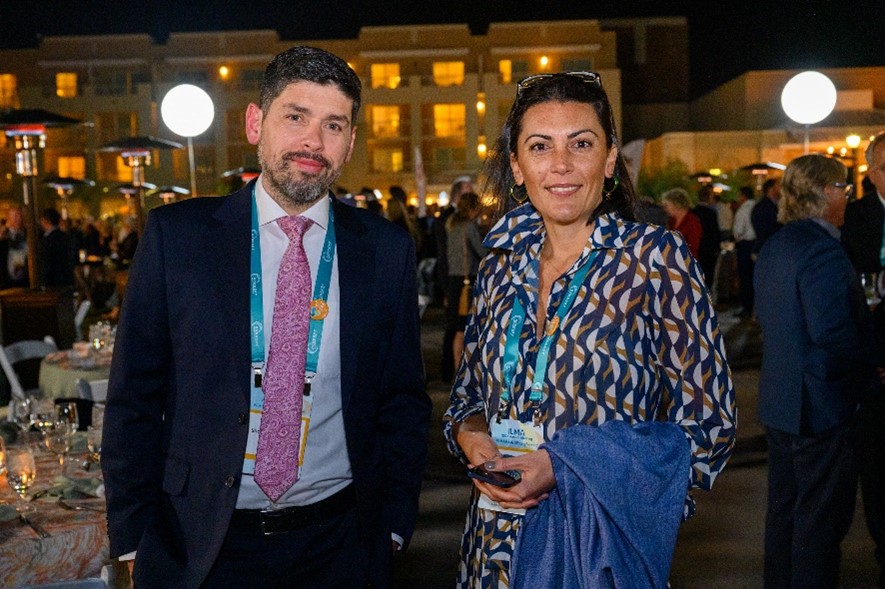 Last month, Shamrock attended ILMA 2021 Annual Meeting, held in Phoenix, AZ, USA. The Conference, named #FacingForward! was organized by the Independent Lubricant Manufacturers Association (ILMA) and recorded more than 800 attendees, despite the ongoing challenges caused by the COVID-19 pandemic.
Since 1948, the Independent Lubricant Manufacturers Association (ILMA) has been the voice of member companies that produce more than a quarter of the USA's automotive lubricants and three-quarters of its metalworking fluids for customers who use their products to improve performance and increase efficiency.
We, at Shamrock, are proud to be members of ILMA since 2012 and we are more than happy to be associated with ILMA due to them adopting the highest ethical and moral standards of professional conduct in the lubricants industry and this is something that Shamrock truly believes in.
Our delegates of this year, Matias Luna, Base Oils & Petrochemicals Trader responsible for LATAM & USA, and Christina Tsolou, Operations Director, attended for the first time the event, and had only wonderful comments for the meetings and the people!
"Being part of this association is quite an opportunity! We were able to meet existing customers and suppliers, while the networking opportunities enabled us to connect and discuss with new industry peers. Also, it was very useful to hear first-hand how the situation is looking for the upcoming months in terms of availability, prices and, of course, logistics. More than ever, I feel Shamrock has an important role in helping to keep growing and transforming the opportunities in the lubricants market in the USA and not only.", said Matias Luna when we asked him to share his feedback after the event.
Christina Tsolou, Operations Director at Shamrock, had a similar reply: "Following all the meetings, and discussions about product scarcities along with supply chain difficulties, we want to emphasize one more time and reassure our customers, that Shamrock can provide solutions and cover all needs as created after all the latest global developments."
Relationships are at the core of who we are. With over 15 years in business, our exceptional market intelligence, reliability, flexibility, and sustainability along with our comprehensive portfolio of products and end-to-end solutions, sustain competitiveness while effectively maintaining prosperous long-term relationships.
Our vision has always been to connect refineries/producers with blenders/manufacturers in a direct and transparent manner.
From Shamrock, the lubricants manufacturers may source additives, PAOs and all groups of base oils, taking into consideration that the prices offered shall be the best as we supply on a global scale. We have a deep knowledge and expertise of the base oils market and are always informing customers of what their options are.
The delivery can happen to your closest port and our associates on the ground can be of assistance on trucking and customs requirements to provide you the best cost effective and efficient solutions.
Ultimately, at Shamrock we want to provide our customers with the best possible service each and every time. We will continue to use the insights gained from this event to help us do this.
You want to work with us? For more information, get in touch with our team at trade@shamrockoils.com or +357 2525 6115.