UEIL (the Union of the European Lubricants Industry) represents the interests of the lubricants industry in Europe, with a special focus on SMEs and independent companies that produce lubricants and metal processing fluids, essential for the automotive and industrial sectors. Through its 35 members, UEIL covers the whole lubricants' value chain, from manufacturing and distribution to recycling, and represents over 450 companies and 100,000 employees.
Shamrock has been a proud member of UEIL since 2008 and have ever since been committed to operate in accordance with the highest standards that the Union sets. In 2022, the UEIL Annual Congress returned with an in-person event, taking part between 19th-21st of October in the heart of Athens, Greece.
Over two and half days of workshops, seminars and presentations covering topics related to this year's theme "Driving innovation – the lubricant industry on the move" with a general focus on how to build a more sustainable and resilient society and economy. Shamrock, has not only attended the event, but was very glad in meeting with associates, customers and suppliers visiting from all around the world. Being with them gave us again the opportunity to hear out personal news, share with them life changes and, most importantly, business associated concerns.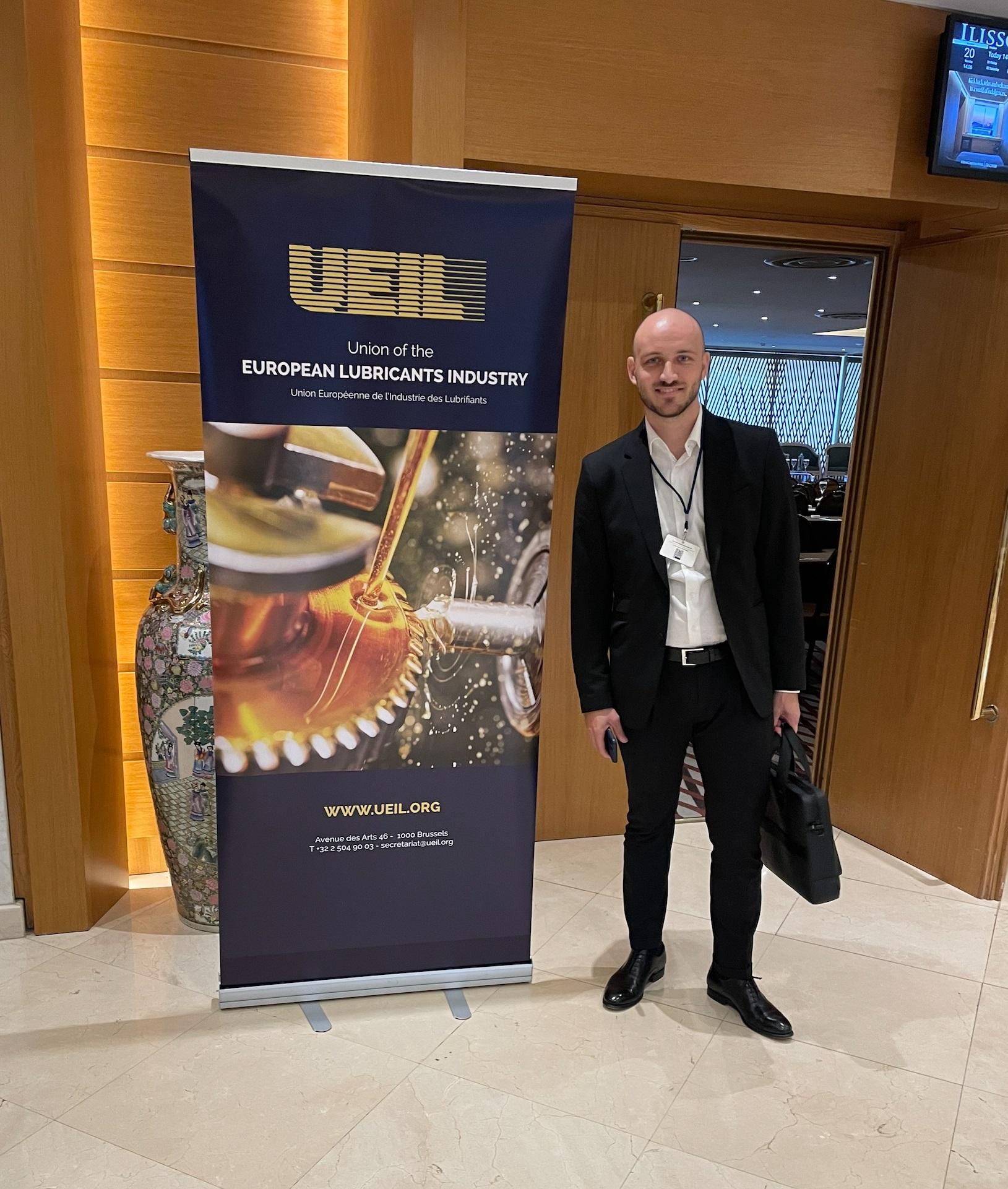 As the world changes the whole time, we came to understand that having thresholds and moving based on global facts cannot be a sustainable solution for businesses on a global scale. Shamrock thus, as a global partner, is in a position to identify options and find best solutions that can address sourcing of product and logistics in the most cost-effective ways.
Our customers care about fast deliveries that allows them to use the products prior to any market changes, and our suppliers need to have options to export their cargo when they need to, so they can be ahead with their inventory along with the market. Shamrock connects those two parties with a clear and ahead understanding of the market developments and correct predictions of the market so that solutions can be provided for correct sourcing depending on each part of the world.
At the same time, our global network of Supply Chain partners along with our team that parts from highly exceptionally professional people, coordinate and use the best solution in transportation per region and per both customer and supplier needs.
With Shamrock you can have a one stop shop, and our customers clearly see the value that we have been delivering for many years in knowledge and solutions measured and cut based on their needs. We do not hold back information; we share our experience along with the options available and together every time with our partners we deliver this value to both customers and suppliers. Especially these days with discussions about recession looming around the world, Shamrock, even further assists with customized finance solutions for every need, making both customers and suppliers secure of purchases along with their financials.
This was the feedback that our colleagues, Ms. Andreea Manaila and Mr. Pierre Carves, received from this event. With the promise that we will continue our top of work for our business partners, this event was a success for Shamrock, and we could even have some time to enjoy our presence in the cradle of civilization: Athens. Looking forward to the next one!
You want to cooperate with us? For more information, get in touch with our team at trade@shamrockoils.com or +357 2525 6115.