Last week marked the 10th anniversary of Shamrock, the 'one stop shop' service for customers in the lubricants industry.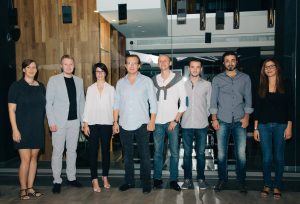 Since our inception, we have been working hard to improve and advance each part of our business. Importantly, we strive to bring excellency to the customer experience regardless how big or small and geographical location.
Over 10 years we have expanded our base oil distribution network to more than 45 countries worldwide; developed global sourcing options; and developed the most efficient supply chain and financing tools to facilitate product flow to our customers.
Shamrock now is one of the global leaders in delivering base oils by flexitank, which allows our customers to experience door-to-door delivery and a wide product portfolio at competitive prices. At the same time, the innovative flexitank technology allows greater flexibility for producers in allocating their resources and similarly, customers too benefit from all the advantages which this technology brings. We aim to connect refineries and end users worldwide in the most efficient and transparent way.
Celine Boutier, Managing Director at Shamrock says "Since joining the company in 2007, I feel really proud to be part of such a talented, experienced and dedicated team at Shamrock! A well-based company established by Sergey Galin who has provided Shamrock not only with solid foundations, but with the support and ideas every business needs to continuously innovate and grow.
"10 years is both a long time and a very short time, as our company is still young. On the other hand, 10 years in a sector that is constantly and rapidly changing is an achievement we can be proud of. It means we have managed to establish ourselves in this industry and build a strong reputation. We aim to maintain our consistency and trustworthiness for many years to come."