We are very excited and honoured to have received the best Base Oil & Additives 2018 Supplier Award from one of our long-term customers in South Africa, a key player in the market. These awards justify the hard work and commitment we bring to our customers, which we will continue to uphold, and we are truly grateful.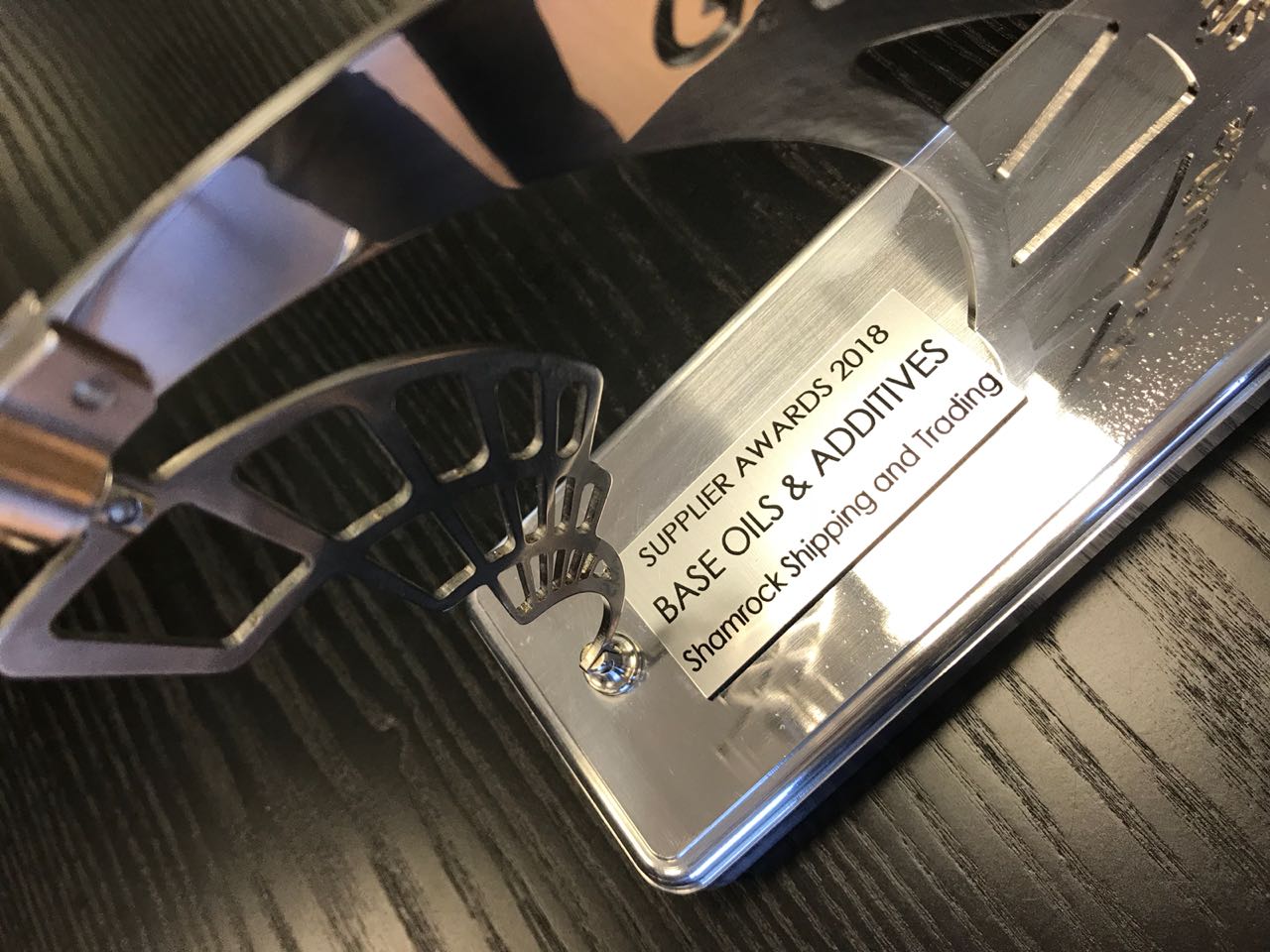 Shamrock has been in the South African market for seven years now, supplying customers with all groups of base oils. As well as attend the special customer event, we made a number of business meetings where we discussed the various current trends of the global and local market.
A particularly important trend is that the industry is facing a shift in demand from Group I to Group II and III due to the increase of fuel economy and the new EU emissions regulations. Manufacturers need to look outside their regular sourcing options to ensure supply and competitiveness.
Also, the rise of electric and autonomous cars interferes in the industry, as the better-quality engines and better lifespan lead to a declining usage of base oils and lubricants. Overall, quality, price and better fuel efficiency are driving the trend for hydrotreated/hydrocracked base oils.
The trend for additives is evolving as well, moving towards a less regulated market with more and more non-approved additives being marketed, shrinking the market prices and bringing more opportunities for producers.
Shamrock is continuously monitoring these trends and is on hand to help our customers navigate market changes. We can not only assist our customers to make the switch from Group I to Group II and III and offer wider sourcing options from all over the world (Europe, Asia, Middle East and US), but we are also ready to assist with all the logistics and financing, at the most favourable rates. As a leader in base oil deliveries by flexitanks, we offer our customers an alternative to local distributors and can provide weekly deliveries by flexitanks. We can also provide door-to-door delivery, including customs clearance, disposal of the bag and return of the container to the port.
Furthermore, our experts are always keeping an eye on the different currency fluctuations and can give guidance and advice based on foreseeing possible increases or decreases of local currencies.
At Shamrock, we truly aim to be your reliable partner and one-stop-shop for the base oils and lubricants market. Get in touch to talk to us about your needs.