Last week, Shamrock attended the 12th ICIS Asian Base Oils & Lubricants Conference held in Singapore. The Conference, "Assessing the impact of increased globalization and diversity on the Asian base oils market", focused on the various challenges and opportunities arising from a region that's growing into a base oil powerhouse.
This is an important event for Shamrock, and one that we have consistently supported over the years. As a global service provider in the lubricants market, we are involved in the whole supply chain, connecting refineries with manufacturers in a more direct and transparent way. This Conference provided a great opportunity for networking, for promotion of our growing team and to meet with existing customers and suppliers.
At the event there were more than 300 delegates present from all over the world, ranging from managing directors to base oil experts and analysts, traders and trading managers. Céline Boutier together with Andreea Manaila represented Shamrock and met with significant customers and suppliers.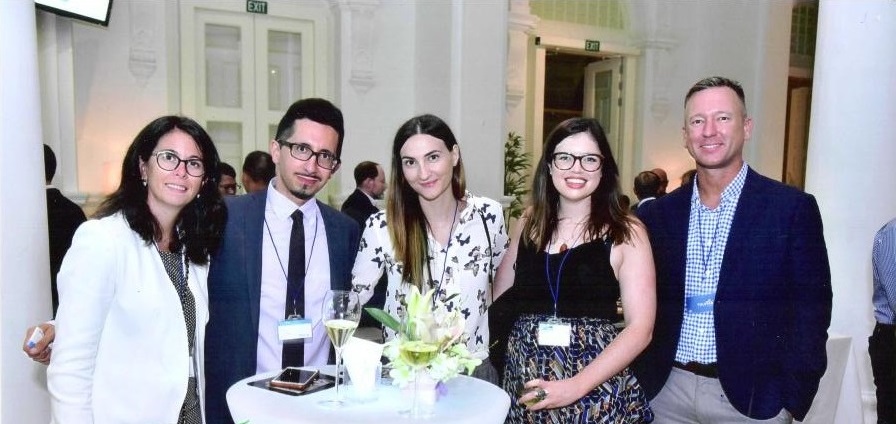 Many topics were discussed there, from an analysis of the diverse market dynamics of South East Asia, the automotive lubricant markets in South East Asia to more specialised topics such as the influence of electric vehicles on lubricants.
An important issue raised was about the additional Group II capacities from a refinery in Singapore which would lead to even more capacities in a global market that is considered already oversupplied.
The Asian region is a growing and promising market for finished lubricants, which creates an even more competitive environment for blenders who are as a result always searching for and demanding the best alternatives.
At Shamrock we work with renowned refineries from all over the world, which means whatever the product, we are always able to supply it at the best value and distribute it with the most favourable logistics and financing terms.
Last but not least, China's changing landscape in terms of base oils production along with regulatory changes seems to be shaking the waters of the lubricants market in the area so for now we keep a close eye on possible changes and developments.
Whatever the market trends and shifts, our goal at Shamrock is to always offer the most confident and accurate market information to our customers.
If you would like to know more, contact trade@myshamrockgroup.com.