Trade finance issues have always existed for small and medium-sized companies. This was, for many years, one of the main obstacles they had to face when expanding their trading on the international level and contributing to the global supply chains.
When businesses have access to more financing options, they enhance their ability to control their day-to-day running costs, buy in bulk and earn higher profit margins, avoid bankruptcy risks by the support of external financing, and of course diversify their supplier network and enhance competition and productivity by entering the international arena.
Last year saw a particularly bigger shortfall than previous years, with a decrease in finance availability that led to a 1.5 trillion USD gap. Experts attribute the problem to stricter anti-financial crime regulatory measures as well as an unwillingness from banks to lend to small and under-resourced firms that don't comply with their lending requirements.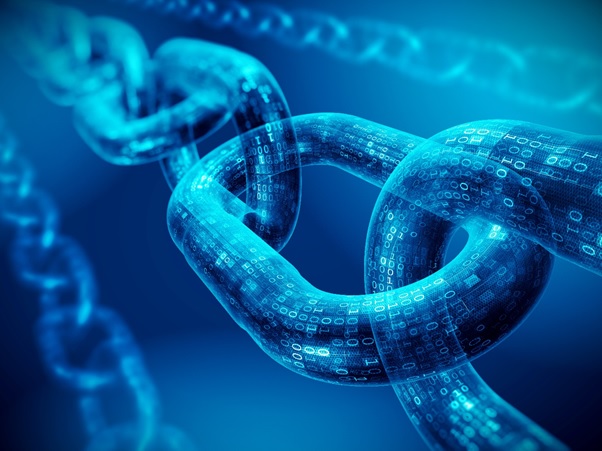 It seems, though, that some light has appeared from the cracks, leading the way towards innovation and more radical solutions to the problem. It's no surprise that technology has always been tested to see if it can offer solutions to problems that have been there for long. This time, it's coming through the digitization of trade finance processes.
Blockchain technology is being tested in the field of trade finance and cross-border transactions and tries to minimize the problems by minimizing the procedures. In other words, through less paperwork, compliance costs, time and labour, it is expected that trade finance will be easier and will manage to reduce the big gaps arising from its overly centralized approaches.
There are already some platforms brought forward by groups of major banks and companies, like the global R3, the European we.trade and Trade Finance Platform (TFP) of Hong Kong. And this makes us all very curious to see if this technological innovation will manage to provide a sustainable and efficient solution to the problem.
In the meantime, solutions optimizing cash flow in supply chain are already being provided by companies in the logistics industry. Many SMEs sought to find solutions with supply chain finance either due to limited choices of conventional financing options, very high rates with their financial providers or just out of a need for more beneficial terms and conditions. And supply chain finance is a scenario that's very normal to produce a win-win case for both parties involved.
We, at Shamrock Shipping and Trading, have been supporting companies to find the necessary resources to undertake both the financial and operational aspects of their activities since our establishment. More specifically, we provide financial support for stock purchases, for part or the whole flow of products movement, while in transit or in warehouses. And this comes with the benefits of financing at preferable rates, working capital and cash flow improvement, execution speed and performance, and so many others.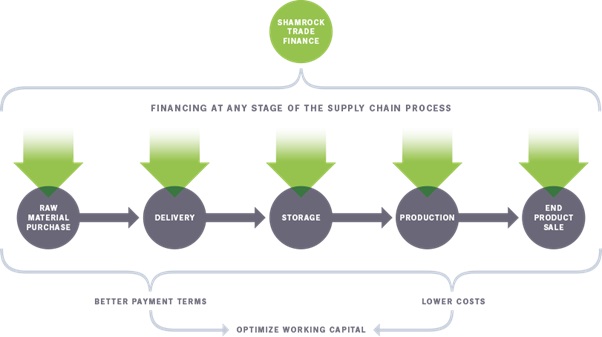 Trading requires expertise and meticulous documentation, such as letters of credit and documentary collections. At Shamrock, our experts are on hand to guide you through the process in the most simple and efficient manner.
In sum, we can solve not only your logistics and shipping problems but also meet your financial needs, all at once.
Contact us to find out more trade@myshamrockgroup.com