Shamrock features in the latest edition of ITM Magazine. The article is by Céline Boutier, Director at Shamrock.
Supply chains are complex and sensitive. They are dependent on ever-changing customer demands, tougher regulatory environments and an increasing number of parties getting involved. And, they cannot ensure high value without effectively organized transport.
Logistics is one of the most crucial factors in the quality of any supply chain; they are part and parcel of all trade. Implementing seamless, effectively organized and cost-effective logistics is a crucial element in not only ensuring customer satisfaction, but business performance as well. Anyone involved in transportation is acutely aware of this. They are also acutely aware of the problem that has been plaguing the industry: price volatility.
A sore point over the years, it ultimately revolves around transparency, and the lack of it. Recent trends in digitalization – from blockchain to artificial intelligence, and with it predictive analytics and IoT – is sparking hope for more stability.
What is clear, however, is that the volatility being witnessed in the logistics industry is to no one's benefit. Either the shipping lines who battle with supply and demand swings or forwarders who face constant pressure from customers. For all parties involved it becomes difficult to plan and organize, which leads to additional costs.
And this is no truer than in the lubricants industry.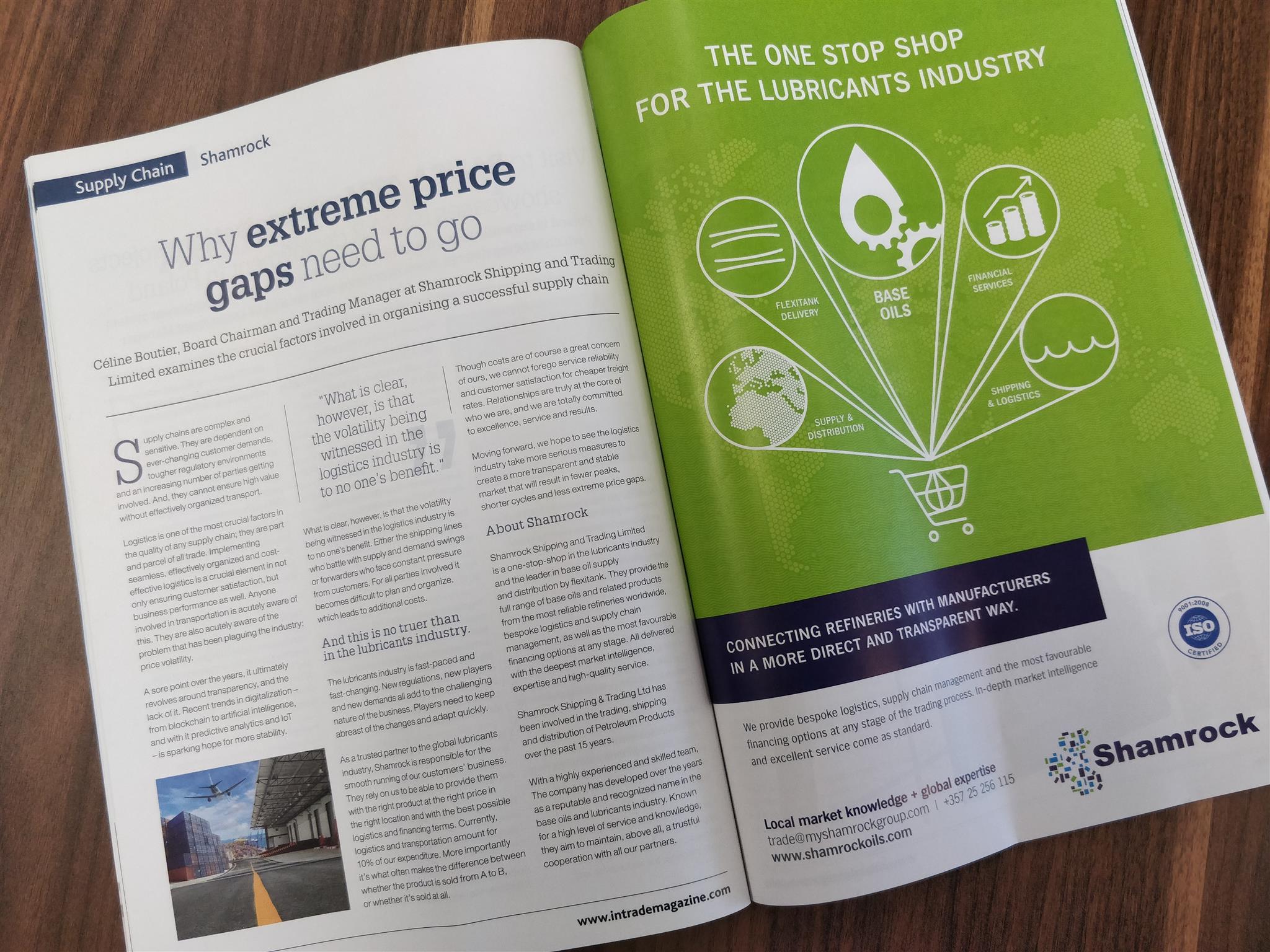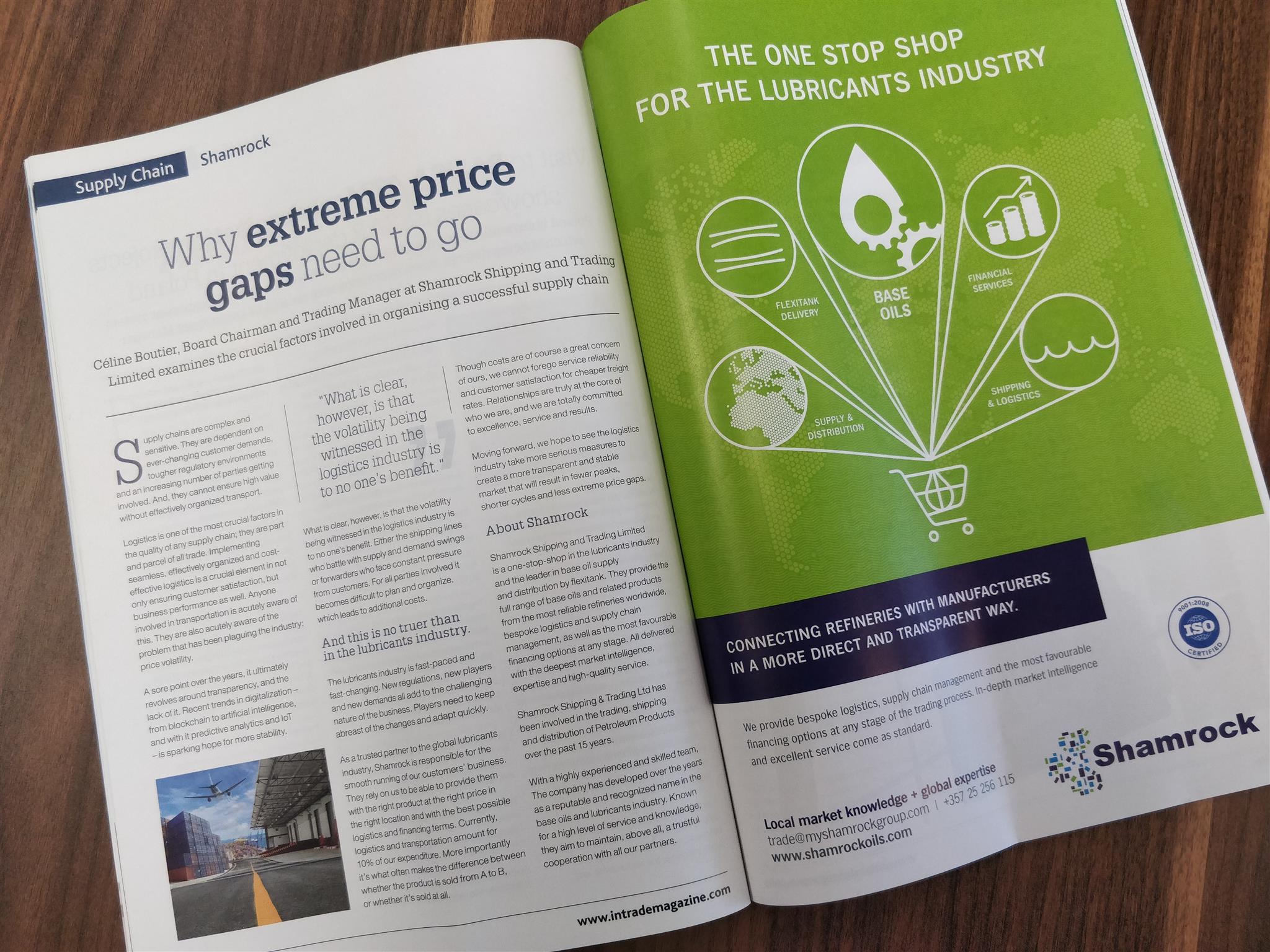 The lubricants industry is fast-paced and fast-changing. New regulations, new players and new demands all add to the challenging nature of the business. Players need to keep abreast of the changes and adapt quickly.
As a trusted partner to the global lubricants industry, Shamrock is responsible for the smooth running of our customers' business. They rely on us to be able to provide them with the right product at the right price in the right location and with the best possible logistics and financing terms. Currently, logistics and transportation amount for 10% of our expenditure.
More importantly it's what often makes the difference between whether the product is sold from A to B, or whether it's sold at all.
Though costs are of course a great concern of ours, we cannot forego service reliability and customer satisfaction for cheaper freight rates. Relationships are truly at the core of who we are, and we are totally committed to excellence, service and results.
Moving forward, we hope to see the logistics industry take more serious measures to create a more transparent and stable market that will result in fewer peaks, shorter cycles and less extreme price gaps.
About Shamrock
Shamrock Shipping and Trading Limited is the one-stop-shop in the lubricants industry and the leader in base oil supply and distribution by flexitank. We provide the full range of base oils and related products from the most reliable refineries worldwide, bespoke logistics and supply chain management, as well as the most favourable financing options at any stage. All delivered with the deepest market intelligence, expertise and high-quality service.